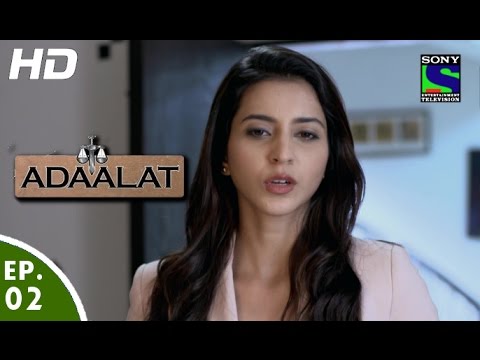 Adaalat - अदालत २ - Episode 2 - 5th June, 2016
In Today's episode, we present to you an investigation and legal proceedings of Jhanvi murder case inside the courtroom. The story begins with former Indian cricket team captain and match commentator Keshav getting missed calls from his wife Jhanvi. When he tries to call her back no one answers to his calls. However, on reaching home; he finds Jhanvi in a pool of blood. The officers while questioning Keshav arrives at a point that a super model and a failed actress Sonika Malhotra was present in his house. Interestingly Keshav discloses that the prime suspect of this case Sonika, is his girlfriend! It will be quiet interesting to know that is Sonika innocent? Or has she murdered Jhanvi? Want to know more? Then stay tuned in and find out here!

Dear Subscriber,
If you are trying to view this video from a location outside India, do note this video will be made available in your territory 48 hours after its upload time
Click to watch all the episodes of Adaalat 2 - https://www.youtube.com/playlist?list...

Enjoy and stay connected with us!!

Subscribe to setindia channel for daily entertainment dose
http://www.youtube.com/setindia

You can also visit us at
http://www.sonyliv.com

Like us on Facebook
http://www.facebook.com/SonyLIV

Follow us on Twitter
http://www.twitter.com/SonyLIV

Also get Sony LIV app on your mobile
Google Play - https://play.google.com/store/apps/de...
ITunes - https://itunes.apple.com/us/app/liv-s...